Enduro Hand Disinfectant
Sporicidal, water-based, alcohol free hand disinfection - AVAILABLE OUTSIDE THE EU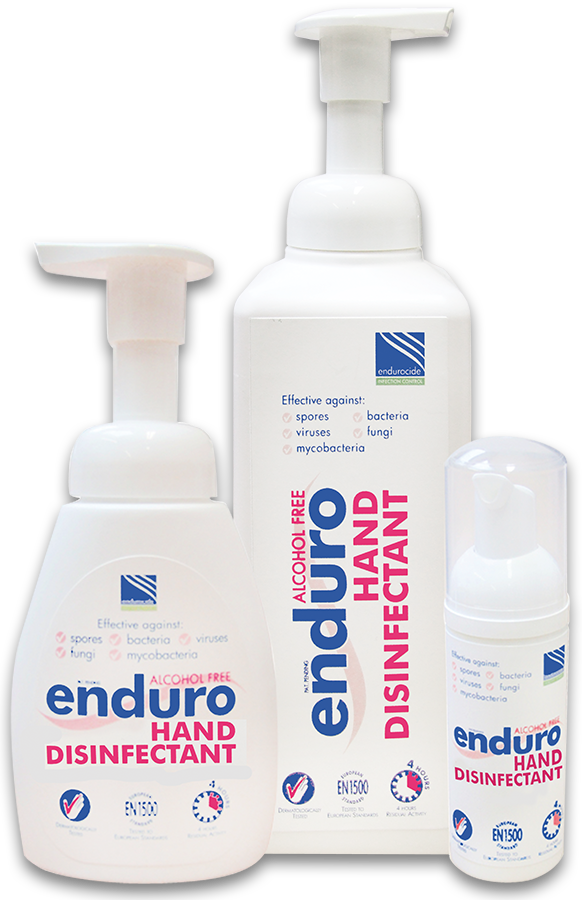 One of the first high performance, water-based, sporicidal, alcohol free hand and skin disinfectants available.
Unlike alcohol gels, Enduro Hand Disinfectant is tested and shown to be effective against spores!
Alcohol free Enduro Hand Disinfectant is not only sporicidal, biocidal, fungicidal and tuberculocidal but tested to and proven to exceed EN 1500 (alcohol gel standard).
Highlights:
Effective against C.difficile spores - > Log. 4.89 in 60 seconds
30 second kill rates
Skin safe - dermatologically tested using 24 hour skin patch test
Proven residual activity against spores and bacteria for up to 4 hours after application
No perfume or smell
Meets European Standards including EN 1276, EN 14348 and EN 1650
WATCH OUR VIDEO NOW!
Find out more about
Enduro Hand Disinfectant
Close X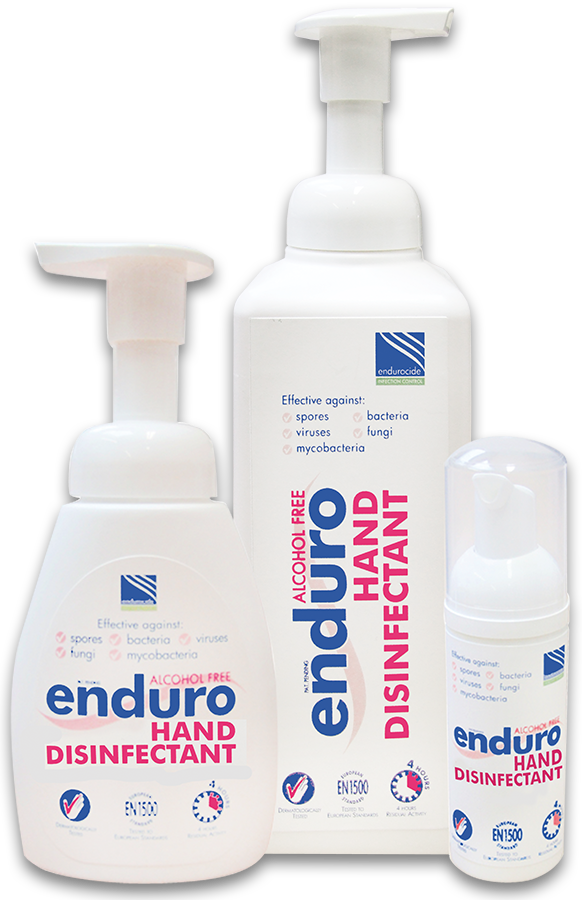 Back to top