AntiBak Powder Sachets
Large area high level virucidal disinfectant powder sachets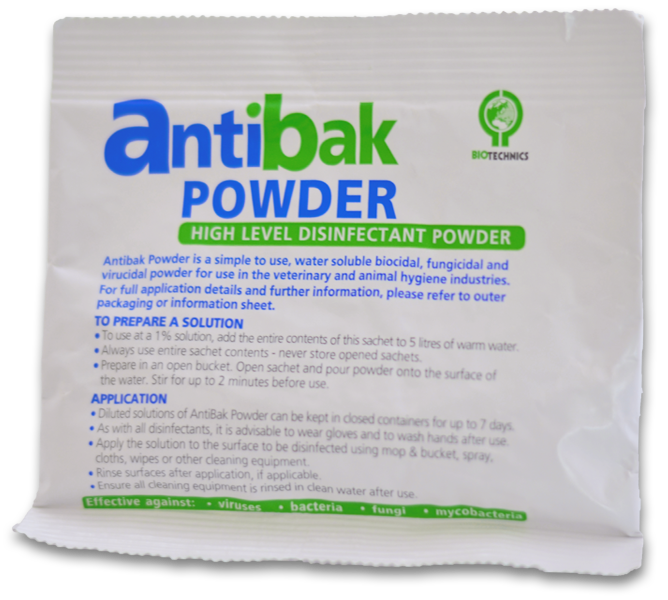 Decontaminate large areas quickly!
AntiBak Powder Sachets provide High Level Disinfection and decontamination - without the need for any special PPE!
Easy to use sachets guarantee the correct dilution every time.
Once diluted, the solution lasts up to 7 days and requires no hazardous labelling - safe for the user and the environment!
AntiBak Powder Sachets are:
Virucidal
Fungicidal
Bactericidal
Sporicidal
Mycobactericidal
For further information on test results, please click here.
Find out more about
AntiBak Powder Sachets
Close X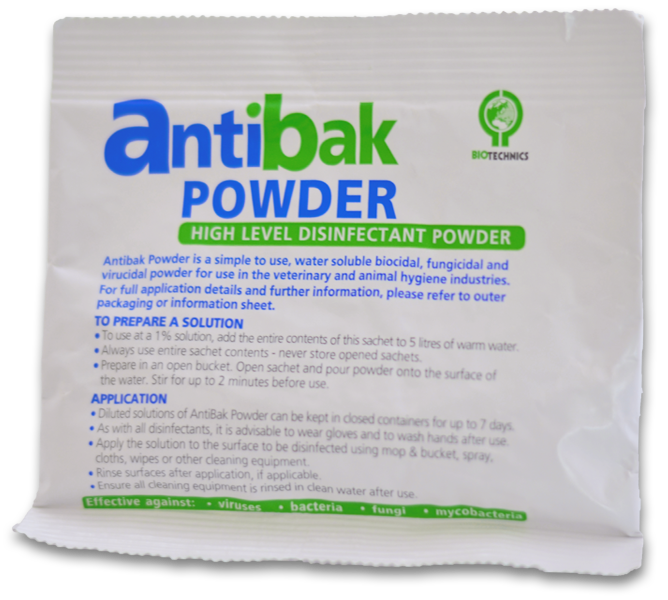 Back to top