AntiBak FG Tablets
Effective chlorine free tablets for the easy disinfection of surfaces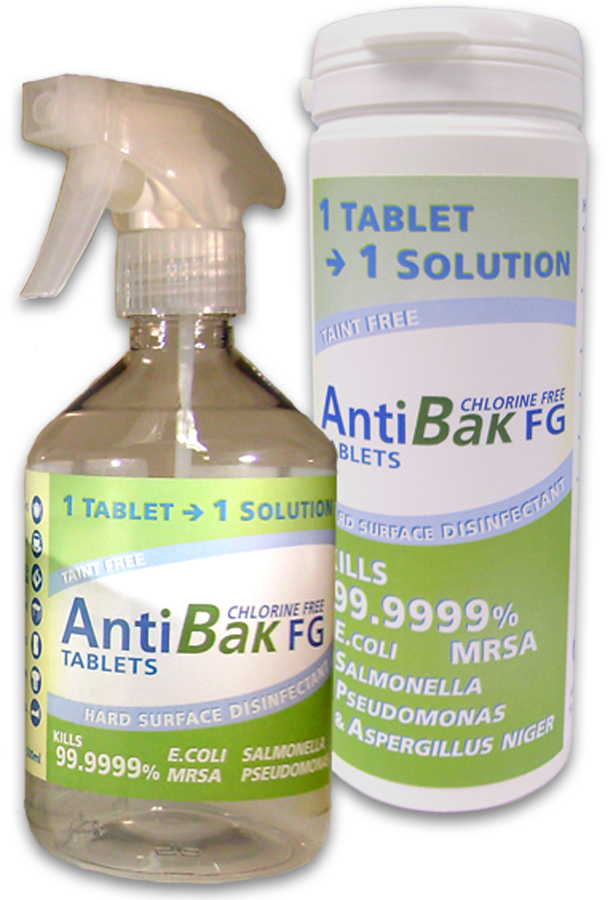 Immediate response disinfection - use to replace chlorine tablets to disinfect blood or body fluid spillages
 AntiBak FG Tablets are:
Simple to use
Safe to handle
Pre-measured for correct dilution  
Highly effective against Norovirus
No need to transport, handle or measure hazardous liquid chemicals
Add one chlorine free tablet into the trigger spray bottle. Add water. Be ready to clean and sanitise any surface in under two minutes − it's that simple! 
Highlights
Small tablet − HUGE cleaning power
Small surfaces - ideal for immediate spill disinfection response
Tested according to International standards - against bacteria, fungi & viruses
Kills 99.9999% of bacteria - such as E.coli, Salmonella, Pseudomonas and MRSA
One tub of 100 tablets = up to 50 litres of disinfection
Superior portion control technology - pre-measured dosage effortlessly ensures correct dilution
Mess free handling - no need to measure hazardous liquid chemicals, clean up spills or deal with leaky bottles
Unbeatable space saving - eliminates the need for you to store large containers of liquid cleaning supplies     
Small environmental footprint - lightweight tablets drastically reduce carbon emissions from transportation and re-usable trigger spray bottle reduces landfill
Find out more about
AntiBak FG Tablets
Close X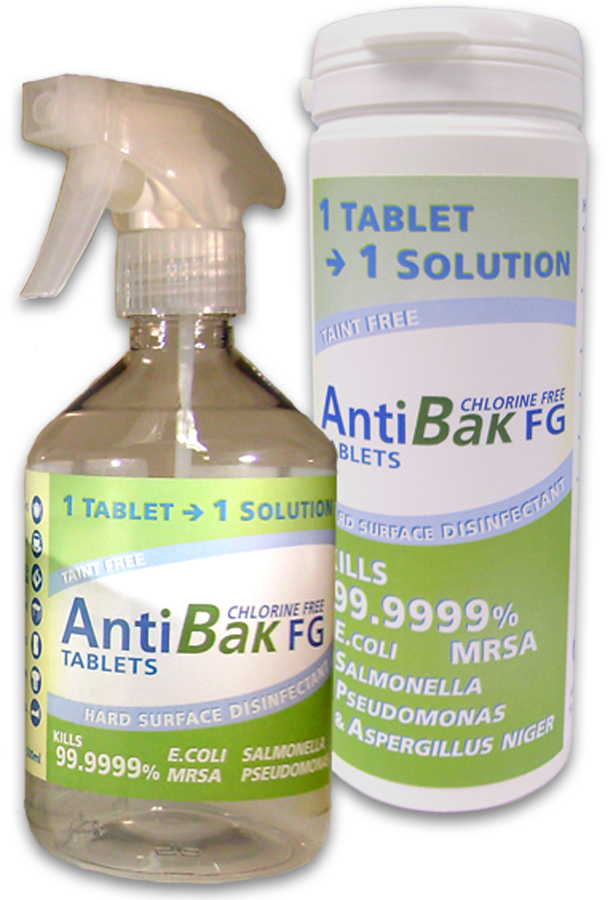 Back to top